The 3rd Pacific-Rim Symposium on Image and Video Technology (PSIVT2009)
Tokyo, Japan, January 13th-16th, 2009
The Third Pacific-Rim Symposium on Image and Video Technology (PSIVT2009) was held in Tokyo, Japan on January 13th-16th, 2009. The Proceedings were published in Lecture Notes in Computer Science Vol. 5414 from Springer. The next issue will be held in Singapore in late 2010.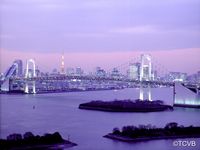 PSIVT 2009 is the continuation of a series of successful events in Hsinchu, Taiwan in 2006 and Santiago, Chile in 2007. The symposium provides a forum for presenting and exploring the newest research and development in image and video technology by discussing the possibilities and directions in this field, and a place where both academic research and industrial activities are presented and meet for mutual benefit.
| | |
| --- | --- |
| Workshop and Tutorials: | January 13, 2009 |
| Main conference: | January 14-16, 2009 |
Sponsored by
National Institute of Informatics
Microsoft Research
Forum for Image Informatics in Japan
In cooperation with
ACM SIG Multimedia
IEEE Japan Council
IEEE Computer Society Japan Chapter
IPSJ SIG CVIM
IEICE TG PRMU
Supported by
(in the alphabetical order)
---
Contact Address: psivt2009 at nii.ac.jp (replace 'at' by '@')
© PSIVT 2009 Organizing Committee All rights reserved.